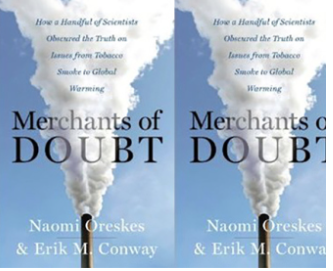 "Merchants of Doubt" Canadian premiere Sept 9, 2014: Toronto Int'l Film Festival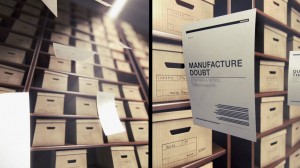 "Merchants of Doubt", director Robert Kenner's latest documentary, premieres in Canada on September 9 at the Toronto International Film Festival. It will also screen September 10.
Scored by Mark Adler, the film had its world premiere in August at the 2014 Telluride Film Festival.
To read more about the film, or buy tickets for the Toronto screenings, click here: TIFF OFFICIAL
From the TIFF website:
CAST & CREDITS
Executive Producer: 
Jeff Skoll, Pierre Omidyar, Diane Weyermann
Producer: 
Robert Kenner, Melissa Robledo
Production Company: 
Participant Media
Principal Cast: 
Naomi Oreskes, Bob Inglis, James Hansen, Stan Glantz, Marc Morano, Patricia Callahan, Sam Roe, Jamy Ian Swiss, John Passacantando
Screenplay: 
Robert Kenner, Kim Roberts
Cinematographer: 
Barry Berona, Don Lenzer, Jay Redmond