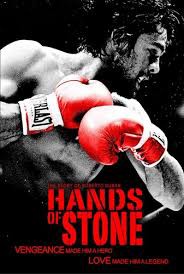 "Hands of Stone" to premiere at Cannes Film Festival May 16
As part of a tribute the wonderful actor/director Robert DeNiro, the 2016 Cannes Film Festival will host the world premiere of "Hands of Stone", the story of boxer Roberto Duran.
Composer Angelo Milli scored the film, finishing with a recording session at the famous Newman Scoring Stage at 20th Century Fox Studios.  David Low contracted the orchestra.
More about the premiere here: VARIETY
Cannes Film Festival info here: CANNES OFFICIAL
Please enjoy the trailer below: